Download FREE – Mac game – Northgard 2.3.5.18970 (41510) !

Recommendation: You may find more Premium Adobe assets (Photoshop actions, Lightroom Presets, After Effects Templates, Premier Pro Transitions,... LUTs, Sound Effects, and many premium Tutorial Courses) for Free Download from one of our other sources here: https://gfxdrug.com (was adobedownload.org).
After years of tireless explorations, brave Vikings have discovered a new land filled with mystery, danger and riches: NORTHGARD.
The boldest Northmen have set sail to explore and conquer these new shores, bring fame to their Clan and write history through conquest, trading, or devotion to the Gods.
That is, if they can survive the dire Wolves and Undead Warriors roaming the land, befriend or defeat the giants, and survive the harshest winters ever witnessed in the North.


Build your settlement on the newly discovered continent of Northgard
Assign your vikings to various jobs (Farmer, Warrior, Sailor, Loremaster…)
Manage your resources carefully and survive harsh winters and vicious foes
Expand and discover new territory with unique strategic opportunities
Achieve different victory conditions (Conquest, Fame, Lore, Trading…)
Play against your friends or against an AI with different difficulty levels and personalities
Enjoy dedicated servers and grind the ranks to reach the final Norse God rank!


The Viking High King is murdered and his Regal Horn is stolen by a man named Hagen.
This event kickstarts a saga that will take Rig, his son and heir accompanied by his right-hand man Brand through the new continent of Northgard.
The continent where he will make new friends and foes and discover a much greater threat than Hagen, and the reasons behind his father's assassination.

In order to complete the 11 campaign chapters, the player will have to master the specificities of the 6 first clans and tame the unforgiving wilderness of Northgard.
Since the beginning of Northgard's colonization, 5 new clans have joined the battle, introducing new ways of playing and battling.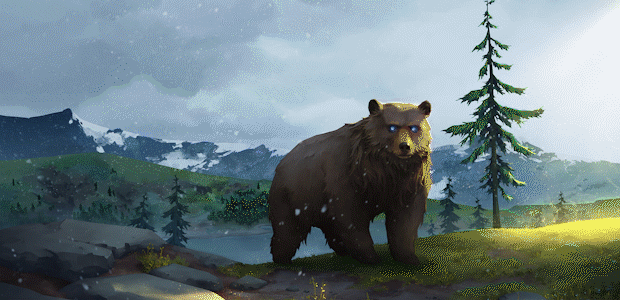 After each additional clan release, Northgard is upgraded by free major content which add new ways to play, and allow you to discover all the possibilities that Northgard offers you.



The map you'll be playing on when choosing Ragnarok is completely devastated. Your path towards your opponents may be guarded by dangerous creatures! The center of the map is occupied by a new special tile: the Volcano



The knowledge of building Relics has just been rediscovered. Every clan can choose between 5 common Relics and each clan has one specific relic. Each clan can only have one relic per game and can only use the relic it creates.



Northgard Conquest is a standalone game-mode that can be played solo or co-op, with a succession of various challenges offering a gaming expansion of +100 hours. The difficulty of the co-op mode will be based on strong collaboration between players.
Including DLC: Svardilfari, Clan of the Horse, Brundr & Kaelinn, Clan of the Lynx, Lyngbakr, Clan of the Kraken, Himminbrjotir, Clan of the Ox, Sváfnir, Clan of the Snake, Nidhogg, Clan of the Dragon
Languages: English, French, German, Russian, Simplified Chinese, Portuguese, Polish, Spanish, Turkish, Italian, Korean
Home Page: http://northgard.net/
CAN NOT DOWNLOAD: Some probably encounter the following error: This site can't be reached ...sundryfiles.com's server IP address could not be found. DNS_PROBE_FINISHED_NXDOMAIN. In this case, please use Google DNS and you will get rid of trouble.
If downloaded file can not be extracted (file corrupted...), please make sure you have downloaded the file completely and don't use Winzip, it sucks! We would recommend using The Unarchiver.
By reason, the App does not work and can not be opened. Mostly, just Disable the Gatekeeper, and you get rid of troubles.